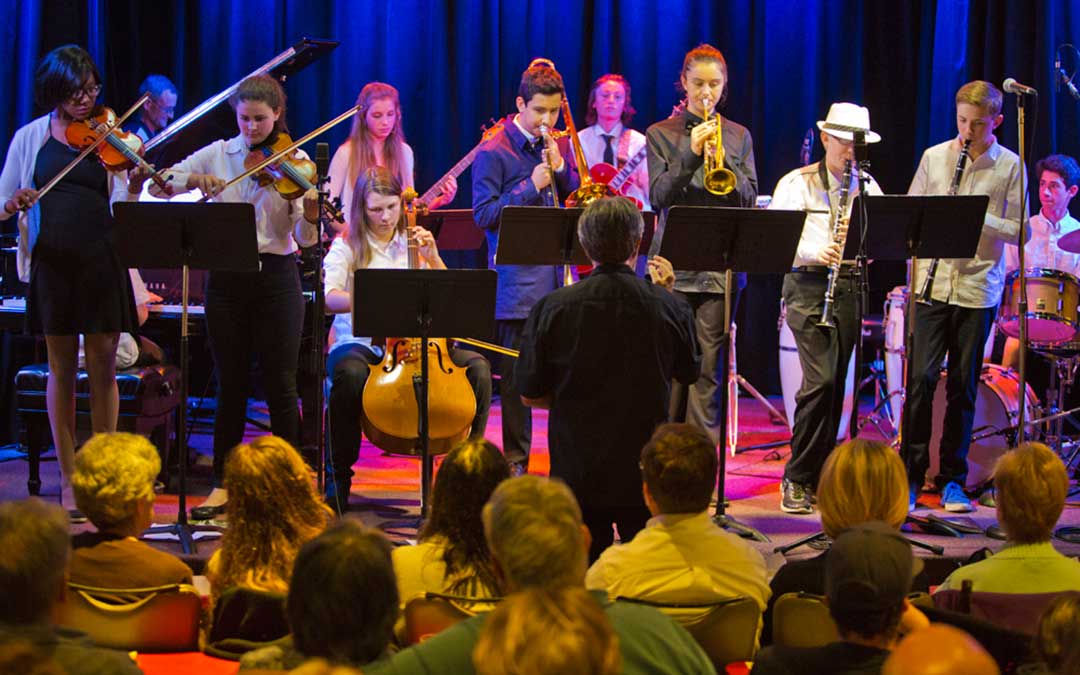 Our year round jazz education programs surpassed previous year's participants during 2015–2016 school year reaching over 7,000 individuals! We are thrilled to share this success with you. Thank you for supporting the future of jazz!
read more
It is rare to see Ralph on the west coast these days since he now lives in Rome, and even rarer to hear one of his special solo concerts. A master musician and composer, Ralph's music is a thing of beauty. Whether on classical guitar, piano, or electronic keyboards, Ralph always evokes… read more
Support Jazz Education! Dine at 

Shadowbrook
Tuesday, March 7th, 5:30-9pm
 – Enjoy live music, excellent food and support jazz education at the landmark 
Shadowbrook

Restaurant
 in Capitola! 
Shadowbrook
will donate 1/3rd of the evening's food and beverage sales to Kuumbwa, benefiting our year round jazz education programs. This year's  
Kuumbwa Jazz Honor Band
, directed by
Terrel Eaton
, will hit the Rock Lounge Stage beginning at
6:00 pm
. Call
(831) 475-1511
to make your reservations. Be sure to mention that you are dining for Kuumbwa Jazz. It's that easy to raise funds for jazz education! Thank you!
We are grateful to the following local, regional and national granting agencies. Thank you!