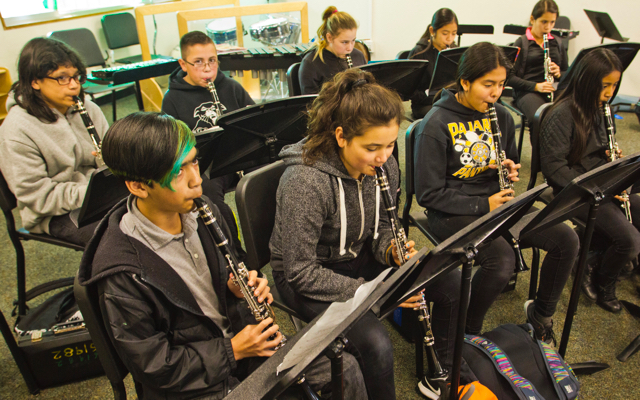 Kuumbwa Jazz is proud of its Artists in the Schools program. In 2016-17, Educators in Residence Renata Bratt Ph.D. and Brian Fitzgerald visited area schools, bringing jazz improvisation to young minds at Branciforte Middle School, Gateway School, Gault Elementary (in partnership with El Sistema), Mission Hill Middle School, Santa Cruz High School, Scotts Valley Middle School, and PCS High School.
From the mind of avant-garde saxophonist Tim Berne comes Broken Shadows. Joined by fellow saxophonist Chris Speed alongside Reid Anderson and Dave King of The Bad Plus, this group finds four northern city-dwellers looking to southern-born jazz icons such as Ornette Coleman for musical inspiration…learn more
The trio Thumbscrew came about by accident, after bassist Michael Formanek subbed in a band including guitarist Mary Halvorson and drummer Tomas Fujiwara. Something special happened among them right away, so they formed a trio, a co-operative in the truest sense…learn more
We are grateful to the following local, regional and national granting agencies. Thank you!