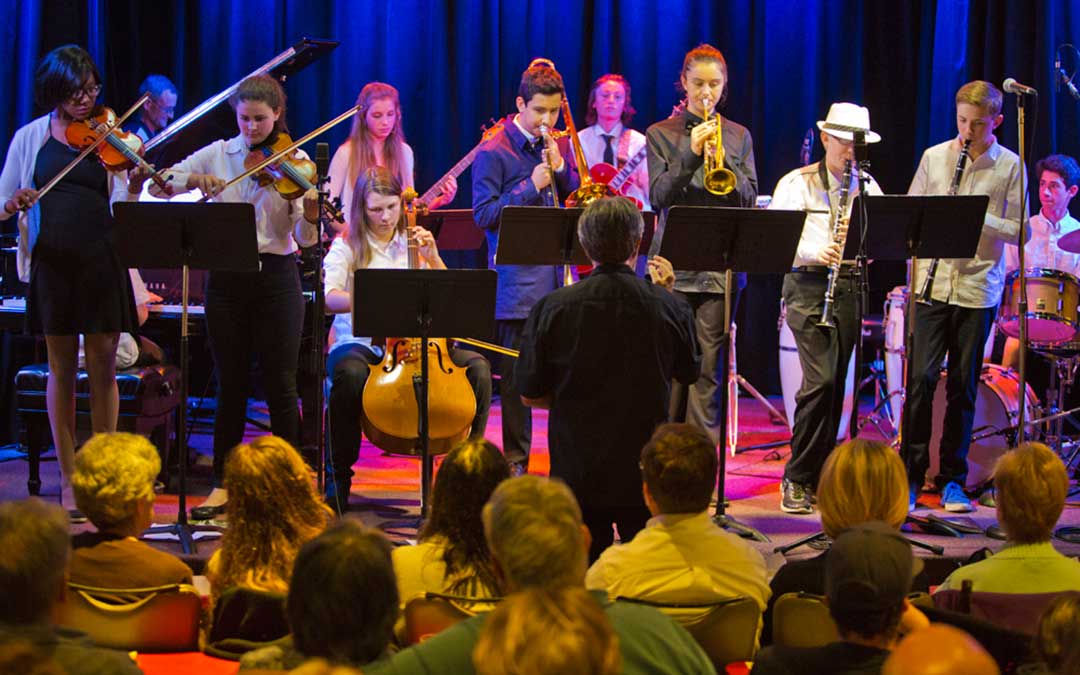 Our year round jazz education programs surpassed previous year's participants during 2015–2016 school year reaching over 7,000 individuals! We are thrilled to share this success with you. Thank you for supporting the future of jazz!
read more
For John Scofield, change is a joyful constant. This time around get ready for a soulful, gritty take on country music—Sco style. With his good friends Larry Goldings, Vicente Archer and Bill Stewart along for the ride, Scofield presents the music of George Jones, Dolly Parton, James Taylor,… read more
John Scofield Wins Big at 2017 Grammy's

We are thrilled to present John Scofield's "Country For Old Men" this Saturday, February 18 for two concerts at 7:00 and 9:00 pm. Sco's new release received two Grammy's for Best Jazz Instrumental Album and Best Improvised Jazz Solo. Scofield's stellar quartet features Larry Goldings, Vincente Archer and John Shifflett.
We are grateful to the following local, regional and national granting agencies. Thank you!