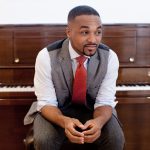 Sullivan Fortner Trio – Monday, April 8
I've long been an admirer of Sullivan Fortner's piano playing: tasteful and elegant, yet bold and commanding. This will be the debut of Sullivan's adroit trio at Kuumbwa, so let's give them a Santa Cruz welcome.
Mariza at the Rio Theatre – Wednesday, April 10

It's an honor for us to present Mariza, the world's premiere fado artist, at the Rio Theatre. Fado, a storied Portuguese folk music, is rich in feeling and emotion, and though it's often mournful, hearing a peerless artist such as Mariza interpret the genre is akin to a celebration
Michael O'Neill Quintet with Tony Lindsay – Monday, May 6
Since Kuumbwa's inception we've been dedicated to providing a "home-stage" for the incredible jazz artists in the Central Coast. We're looking forward to welcoming Bay Area mainstay and acclaimed saxophonist Michael O'Neill to Kuumbwa this spring.  He'll be joined by our good friend and renowned vocalist Tony Lindsay.
Champian Fulton: Tribute to Dinah Washington – Friday, May 17
This evening is at once a tip of the hat to jazz's iconic past and a nod towards its vibrant future. Dinah Washington remains one of jazz and popular song's most iconic voices – influencing countless singers who followed in her footsteps. Who better to pay tribute to Dinah than Champian Fulton, one of jazz's up-and-coming vocalists in the Dinah tradition.

Judy Carmichael with Larry Koonse – Monday, June 3

Stride piano is a style of playing we hear too little of these days, so let's relish the chance to hear one of the canon's great torchbearers. Joined by guitarist Larry Koonse, Judy Carmichael keeps this rollicking, swinging tradition going strong – she was even nicknamed "Stride" by Count Basie.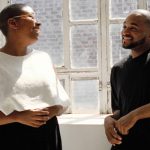 Cécile McLorin Salvant & Sullivan Fortner – Friday, June 21
With a fresh 2019 Grammy to her name for Best Jazz Album, Cécile McLorin Salvant continues her ascent. Her stunning voice and narrative phrasing are matched with a songbook of reimagined classics and uncovered gems. Her latest album, The Window, is a collaboration with Sullivan Fortner, so this concert date will double as an encore performance from Sullivan.