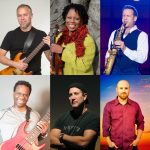 Special EFX All-Stars – Friday, January 11
You can't go wrong with the incredible group of musicians participating in this celebration of Special EFX's three-decade history. Special EFX helped define an era of instrumental jazz and its impact can still be heard today.
Sheila Jordan with Cameron Brown – Monday, January 21

It's always an honor to provide the stage for an NEA Jazz Master, especially Sheila, who has been a great friend to Kuumbwa over the years. Join us for this intimate duo performance and to wish Sheila a happy 90th birthday as well!
Leyla McCalla – Thursday, February 7
Leyla's Kuumbwa debut in 2017 was a musical highlight of the year for me and I'm happy that we'll be able to welcome her back in 2019. Her sound incorporates melodies and styles from a variety of folk traditions, combined in unique and fresh ways.
Ralph Peterson & the Messenger Legacy – Thursday, February 21
The great Art Blakey was a true icon of jazz whose legacy is as vibrant and impactful as ever. Joining Ralph in celebrating the groundbreaking drummer is a group of hard-swinging Blakey devotees: Zaccai Curtis, Essiet Essiet, Brian Lynch, Bill Pierce, and Bobby Watson.

Joe Lovano: Trio Tapestry – Monday, March 11

A brand-new project from a titan of saxophone, this trio features the superb talents of pianist Marilyn Crispell and percussionist/drummer Carmen Castaldi. Lovano has called this new artistic endeavor "some of the most intimate, personal music" of his career.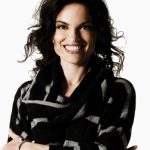 Roberta Gambarini – Monday, March 25
Roberta's expressive phrasing and crystal-clear tone add new life and depth to time-honored standards and the full range of material in her songbook. I always look forward to each time she visits Kuumbwa and each set-list she crafts.