Huntertones – Monday, April 9
Making their Kuumbwa debut this spring are the Huntertones. They're big on brass, big on spirit and will definitely make it hard for you to stay put in your seat. Their latest live album offers a preview of what they have in-store for Santa Cruz.
Willie Jones III Quintet – Monday, April 23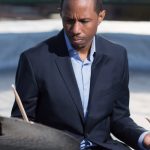 This drum-led ensemble is truly an all-star quintet. If hard-swinging, influenced-by-the-classics jazz is what you need, this group will set you right. It's sure to be a rhythmic evening.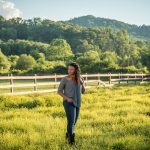 Lizz Wright – Friday, May 11
Lizz's nuanced approach to delivering a tune makes her one of the most singular vocalists around. Her latest album, Grace, continues her creation of a captivating blend of jazz and folk enveloped in warm, acoustic sounds.
Cyrille Aimée – Monday, May 14
Ever since her fist time at Kuumbwa, Cyrille has been a Santa Cruz favorite. There's sheer happiness at play in her music, and she is a truly fearless vocalist with a gloriously wide-ranging setlist.

Broken Shadows – Thursday, June 14

From the mind of avant-garde saxophonist Tim Berne comes Broken Shadows. Joined by fellow saxophonist Chris Speed alongside Reid Anderson and Dave King of The Bad Plus, this group finds four northern city-dwellers looking to southern-born jazz icons such as Ornette Coleman for musical inspiration.
Thumbscrew – Monday, June 18
A group formed by happenstance – yet one that was clearly meant to – when Formanek subbed for a gig with Halvorson and Fujiwara. All three members are composers and Thumbscrew deftly showcases their strong, individual voices.