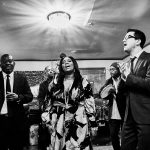 Ranky Tanky – Thursday, July 12
Ever since their debut at the Monterey Jazz Festival last year, I couldn't wait to bring them to Santa Cruz. With a singular sound and set-list of Gullah music from the Sea Island region of the Carolinas and Georgia, this band is destined to become a Kuumbwa favorite.
Paris Combo – Monday, July 30

Named after the City of Lights – the group's hometown – Paris Combo brings a piquant blend of swinging gypsy jazz, cabaret, French pop and other global influences to the stage. With an urbane aesthetic and a boisterous energy, the charms of Paris Combo are impossible to resist.
Yissy Garcia & Bandancha – Thursday, August 2
By combining traditional Cuban musical traditions with modern electronic, R&B and funk infusions, Bandancha is the best of both worlds. Led by powerhouse drummer Yissy Garcia, the group matches her passion beat-for-beat, making for an unforgettable musical experience.
Emmet Cohen Trio – Monday, August 13
It's a great time to be a jazz piano devotee. Right now, in contemporary jazz, there are a host of exceptional pianists making their name on the scene…but Emmet Cohen is a cut above the rest. His nuanced approach is at once free-flowing and meticulously crafted, and the overall effect is spellbinding.

Taylor McFerrin – Monday, September 10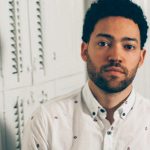 Taylor McFerrin got his start early on, singing on records with his dad Bobby, and has continued to expand his musical palette ever since. Fans of Flying Lotus, Thundercat, KNOWER, Hiatus Kaiyote and Robert Glasper are sure to gravitate towards his electronics-laden sound.
Tord Gustavsen Trio – Thursday, September 27
Norwegian pianist and composer Tord Gustavsen and his Trio bring rolling, subtle grooves to the bandstand, with compositions that feature meditative, lullaby-esque qualities. He's released a number of acclaimed records on ECM over the years, with a new one slated for later this year.