Logan Richardson – Monday, October 1
Logan Richardson comes from a tradition of great Kansas City musical improvisers and he's fine-tuned his sound through both the alto saxophone and richly illustrative soundscapes. With Blues People he combines jazz and blues roots with sonic touchstones of the rock and pop of the 1980s.
Allison Miller's Boom Tic Boom – Thursday, October 25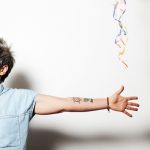 Not only is Boom Tic Boom a showcase for Allison Miller's inspired drumming, it is a collective of some of the most adventurous and thrilling musicians around. The communication within this ensemble enables these six distinct voices to push each other in ever-changing directions, while simultaneously melding into a close-knit musical unit.
StringShot with Badi Assad, Roy Rogers & Carlos Reyes – Monday, November 12
Featuring three virtuosos in the stringed instrument arena, StringShot is an exercise of musical dexterity and synthesis. Blending blues and Latin musical traditions, Badi Assad's guitar and vocals, Roy Roger's earthy slide guitar and Carlos Reyes' chiming Paraguayan harp make for a collaboration unlike anything else.

Luciana Souza: The Book of Longing – Thursday, November 29
With The Book Of Longing, Luciana Souza bridges the worlds of the sung lyric and the written word in fresh ways. With jazz roots and a Brazilian inflection, accompanied by peerless guitarist Chico Pinheiro and masterful bassist Scott Colley, this spellbinding project is not to be missed.

Helen Sung: Sung With Words – Thursday, December 6

Beginning her musical journey as an award-winning classical pianist, Helen Sung then shifted courses towards jazz, similarly winning numerous accolades. Sung With Words is a musical adventure with poet Dana Gioia in which music inspires poetry, and vice versa.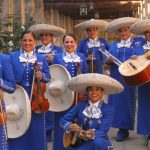 Mariachi Reyna de Los Angeles: Navidad Mexicana – Sunday, December 9
I'm thrilled that Kuumbwa will be bringing the United States' first-ever women-led mariachi group to the Rio Theatre. Mariachi Reyna de Los Angeles brings a new perspective to mariachi classics, and at this December concert will feature music for the holidays, perfect for the entire family.