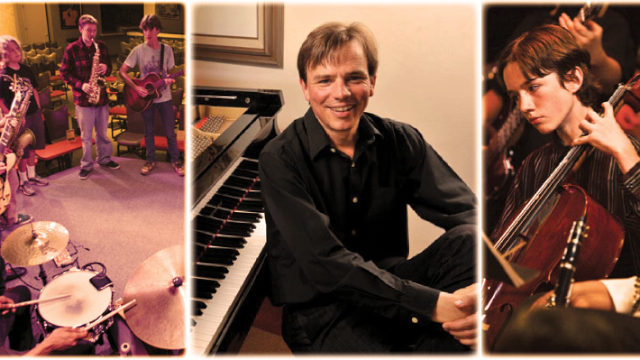 The Jazz Kiln
Workshop Information, Spring 2013
Kuumbwa Jazz is pleased to announce the latest addition to our educational activities – the Jazz Kiln, a series of six weekly jazz improvisation workshops open to musicians of all ages.
These workshops will be directed by noted jazz educator, composer and pianist Eddie Mendenhall. Eddie believes that you can learn the jazz language by studying the history of jazz (listen!) and pursuing an enjoyable dedication to your instrument. Each student may have a different path to proficiency on the instrument, but improvising is always about your ears and how you communicate your instincts, feelings, and meaning in performance. These workshops are intended to help music students find their jazz voice, expressing themselves with confidence through improvisation and understanding their role within an ensemble.
All slots for this current Jazz Kiln session are filled, but stay tuned to The Jazz Kiln page for information about our upcoming summer workshop.
Level I
6:00pm -7:15pm
Level II
7:30pm -8:45pm
Location: Kuumbwa Jazz Center, 320 Cedar Street, Santa Cruz