Kuumbwa Presented Concerts

Special Event

Education Event

Club Kuumbwa

Independently Produced Concerts / Rental Calendar

Youth Resource Bank Benefit – Featuring Rainbow Girls, Thrive Choir, and The Dummyheads
Saturday, January 27, 2018 @ 7:00 PM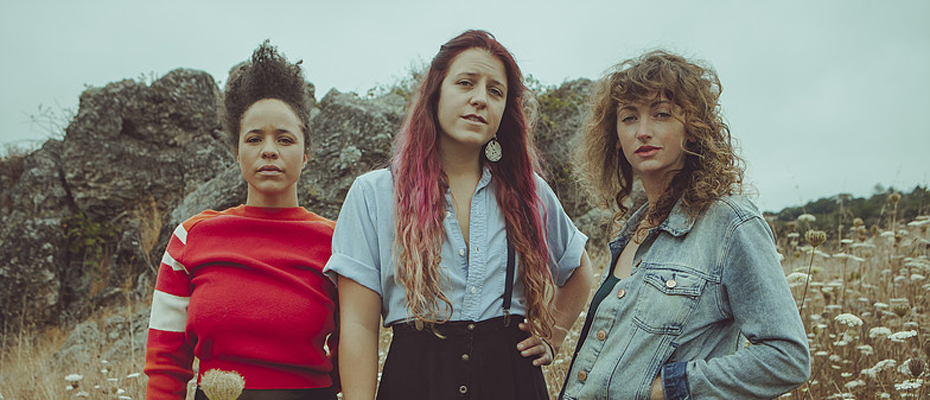 For TICKETS call 831-689-9609
The Show Will Benefit the Youth Resource Bank, an endowment for at-risk youth in Santa Cruz.  Each year the YRB Benefit fills the fund so that many Foster Children and At-Risk Teens may advance their rehab and personal goals and overcome obstacles with YRB help.
The Youth Resource Bank is a long-standing (over 25 years now) group run expressly by volunteers.  There is very little red-tape and a great deal of personal responsiveness to the service they provide to youth.  Having a fund that is not attached to government agencies and that is personalized so that supported youth feels the warmth and the supportive intent of the community is one special features of the YRB.
The Rainbow Girls are a talented Americana trio from Bodega, California on the Sonoma Coast.  They are legendary for their exquisite vocal blend, frank song-writing, feisty yet charming style, and humorous rapport with their audience.  They dish-out some of the funniest pitter-patter around.  They will perform both as an acoustic trio & an amplified quartet band in this concert.
Their legend spans from America's West to the song halls of Europe.  They have performed in the UK, France, Italy, and Germany.  In the US,  they performed with many favorite west coast bands such as the California Honeydrops, Hot Buttered Rum, The Shook Twins, & the T-Sisters.
They have also appeared at numerous American festivals including the Kate Wolf Folk Festival, NW String Summit, Oregon Country Faire, & the Zion Folk Festival in Utah.  Their European Summer Festivals including Maverick Americana Fest in Suffolk UK and The Alchemy Festival.
They are recent Award-Winners of the competitive Project Amplify Recording Residency in Sonoma County.
The members of the group are multi-instrumentalists and often seamlessly swap instruments to vary and enhance their sound.  The Rainbow Girls recently released their latest album American Dream in November 2017.  Previously they penned 4 albums — The Sound of Light, Girl's Life, Perceptronium, and Lovers Without A Care.
The Rainbow Girls met in Santa Barbara some 6 years ago while attending UCSB and have been making music & winning over hearts ever since.
Thrive Choir makes music to inspire, connect, & challenge the status quo of community fragmentation.  They sing to bring people together.  They like to make spiritually-relevant vocal pieces that illuminate the joy, pain, beauty, and opportunity of being alive in our times.
Their music is a soul-stirring fusion of gospel, soul, & folk music.  They have performed with Rising Appalachia, Ma Muse, and at renowned events such as the Bioneers Conference in Marin, IONS Conference, and the Women's Marches of 2017.  They will perform as an ensemble of the complete Thrive Choir.
Thrive is a community organization based in Oakland.  Their musical arm, The Thrive Choir, tries to build community ties between peoples and speak up for and promote social justice for under-represented groups.  They themselves represent a diverse collaboration of the most dynamic young vocalists in the Bay Area.  The Thrive Choir is directed by Austin Willacy, who is a member of the famed House Jacks acapella group, and co-directed by the talented Kyle Lemle.
Thrive will often use the words of Martin Luther King, Maya Angelou, and other luminaries to appeal to the human heart in all of us.  They are excited to make this rare Santa Cruz appearance.
The DUMMYHEADS
Teen improv group from Santa Cruz who have been performing and socializing together since their elementary school days.  Their roots in collaborating go back to the rich local Children's Theater companies of Santa Cruz, most importantly West Performing Arts Company.  They will perform some special short-form improv to open the evening with an edge and a snicker.
$50 / Premier Seating
$25 / General Admission
Doors at 6:00 pm for silent auction
For TICKETS call 831-689-9609
Visit Website