Kuumbwa Presented Concerts

Special Event

Education Event

Club Kuumbwa

Independently Produced Concerts / Rental Calendar

"Summer Solstice" – Marya Stark, Mama Crow, and Travis Puntarelli
Wednesday, June 20, 2018 @ 7:30 PM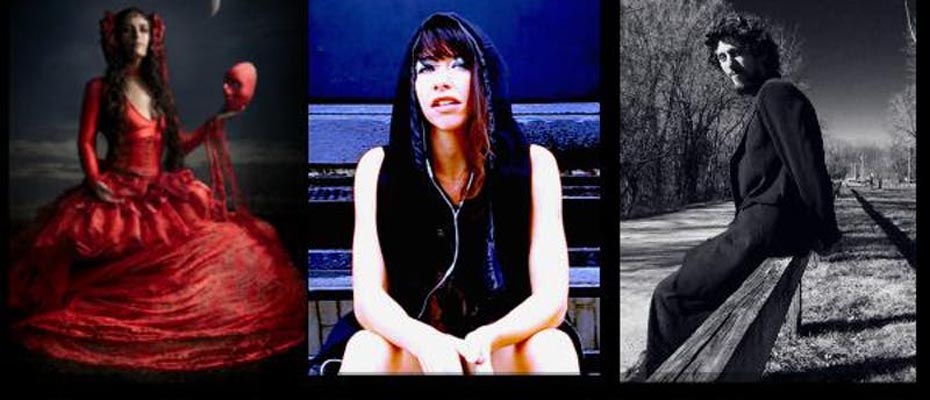 Advance ticket sales for this show have ended.
Tickets will be available at the door starting at 7:00 PM
In the space between art and persona there is magic. Marya Stark lives there. Drawing from influences as diverse as Baroque Classical, Broadway, Pop, Storytelling and Folk, Marya crafts a sound that is wholly original. She creates the way she breathes; without choice or hesitation. The unbridled energy and depth of her songs are captivating and infectious, opening her listeners to her ministry as an ambassador of peace and activist of the heart.
Carmen Crow, aka Mama Crow, is truly a rare bird.  A New York native and Bay Area transplant, this self-taught guitarist and soulful songstress evokes listeners on a deep, soul level. Her sound is a mix of rhythmic finger picking, guttural blues belts, quick lyrical flow with insidious phrasing interwoven with haunting lullabies.
Travis Puntarelli has been singing in the bathtub since he was twenty inches long. He loves to put his ears underwater and make vowel sounds. He has spent the past twelve years travelling the continent, gathering songs, playing and collaborating with some of his favorite people on the planet. The past three years, Travis has toured nationally with the International Institute of Digital Detoxification's Camp Grounded as the Music Master and director of the Yes-Choir.
$20.00 | All Ages
Doors at 7:00 PM
Mayra Stark website
Mama Crow website
Travis Puntarelli website